GoPro is one of the most popular action camera brands in the world. It's lightweight, highly durable body makes it perfect for people who want to document their thrill-seeking adventures with high-quality images and videos.
"The world's most versatile camera" is even more adaptable with the help of innovative accessories such as GoPro mounts, water accessories, and cases. Whether it's for snorkeling, diving, hiking, trekking, or just strolling down a scenic route, these accessories can help GoPro users reach new heights of filming that make their amazing experiences just as beautiful and compelling as they were in real life.
Investing in GoPro accessories can be tough, as there are a lot out there that can be highly useful for you. The best way to determine which ones will best fit your needs is by evaluating yourself and your usage. Consider the activities that you're planning to engage in, the durability specs of your GoPro model, and of course, your budget.
Once you've considered these factors, you'll be able to narrow down your choices and eventually, purchase the right GoPro accessories that will best fit your needs.
Best GoPro Accessories
To help you make up your mind, here's a list of the best GoPro accessories and other alternatives you can check out:
Adorama Price: $26.00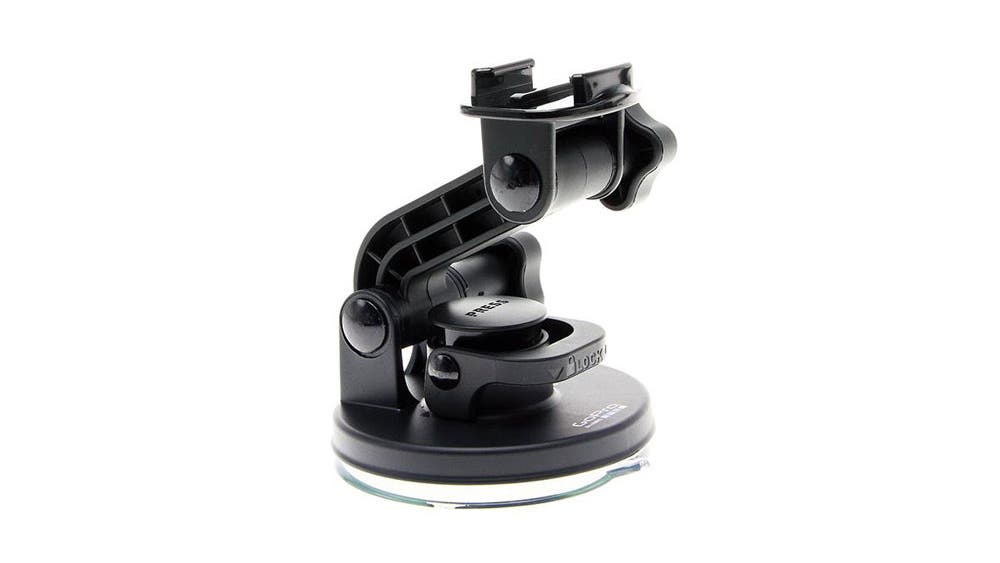 Want to document your car or boat racing activities? The GoPro Suction Cup Mount can definitely assist you in recording those adrenaline-pumping moments. Ruggedly built with a steel shaft and a high-quality suction rubber for maximum pulling power, you can be sure that it won't budge or fly off during high-intensity adventures. It can be used in the car, on a motorbike, on a boat, and even on surfboards.
One of the main features of this suction cup mount is its 360-degree turn, tilt, and rotation, which can help you get the shots you want. The GoPro Suction Cup Mount also has a universal mount, meaning you can use it with all types of GoPro action cameras.
Other Recommendations:
Adorama Price: $39.99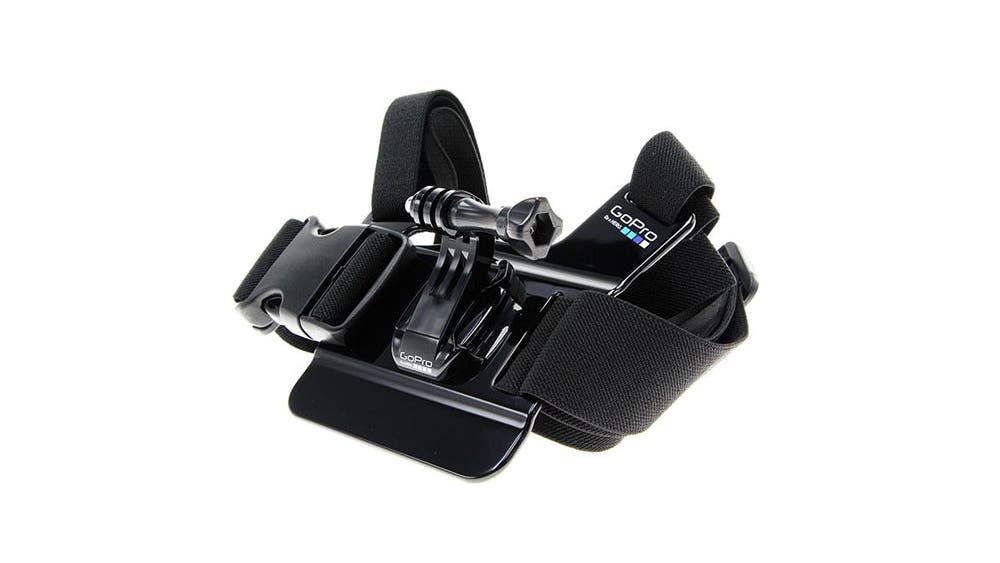 Looking for the best GoPro camera mounts that will allow you to strap the camera to your body? The GoPro Chesty can be a great option. It's a chest mount harness that permits low-perspective shooting, focusing more on the hands and feet for more action-packed footage.
Perfect for activities such as cycling, skiing, and numerous paddle sports, this GoPro chest mount harness is also adjustable to fit wide ranges of adult sizes.
Other Recommendations:
Adorama Price: $39.00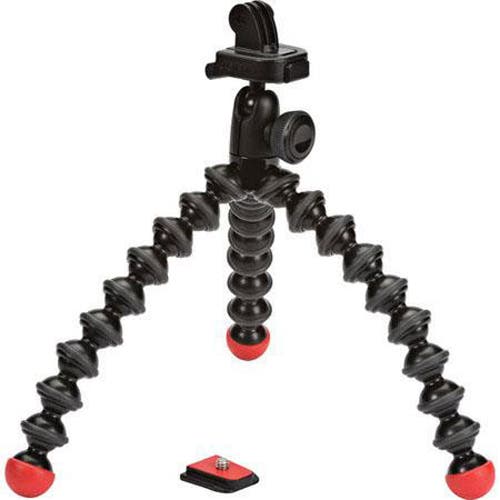 The Joby GorillaPod Action Tripod with Mount is one of the most useful GoPro accessories you can use to stabilize your camera and achieve blur-free shots. It can be used for shooting photos and videos from a stationary perspective, or it can be brought along for the ride (unlike other tripods) thanks to its portable size and weight.
You can also achieve tricky shots by maximizing the use of its bendable arms, which can be wrapped around tree branches, street signs, and more.
Other Recommendations:
Adorama Price: $11.18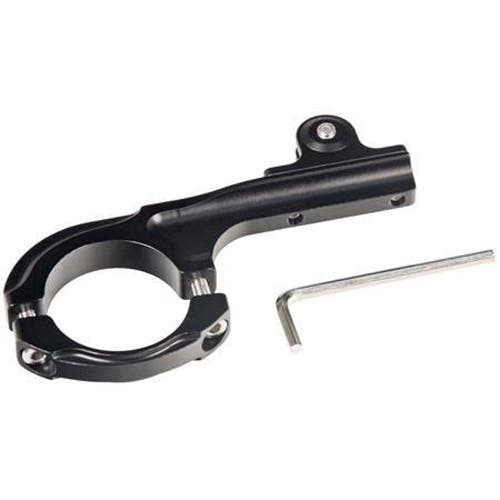 Want to document your mountain biking trips and other cycling sports? The Bower Xtreme Action Series Aluminum Handlebar Bike Mount is a good accessory to invest in. Its main feature is it can shoot front, side, and rear angles for different camera perspectives. In addition, the Bower Xtreme is a pocket-sized GoPro bike mount that assures security for your action camera while impressively taking high-quality videos.
Other Recommendations:
Adorama Price: $128.00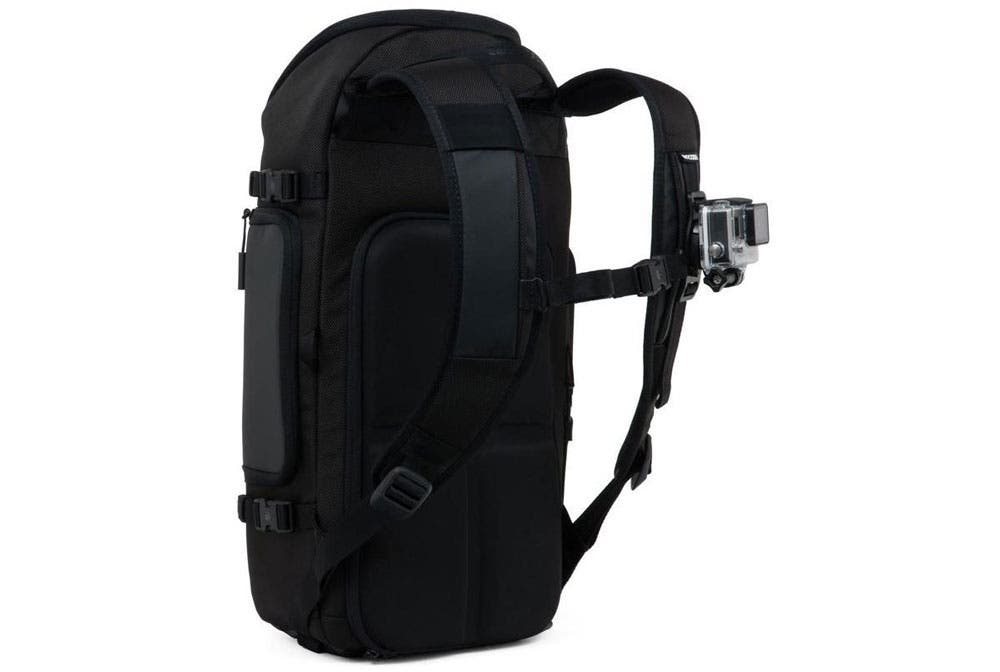 Looking for a bag that can protect your gear and serve as a camera mount at the same time? The Incase Icon Pro Pack might be one of the best GoPro accessories you can invest in. It features adjustable sternum straps that guarantees comfort as is sits on your shoulders with perfectly distributed weight. With its built-in GoPro backpack mount, you can easily record hands-free while hiking, trekking, and doing various other activities that require you to be on the move.
It also includes a rain fly cover that will protect your gear from outdoor elements such as rain, snow, and dust. On the inside, it offers spacious compartments that will keep your gear (and other GoPro accessories and mounts) safe and organized.
Other Recommendations:
Adorama Price: $19.99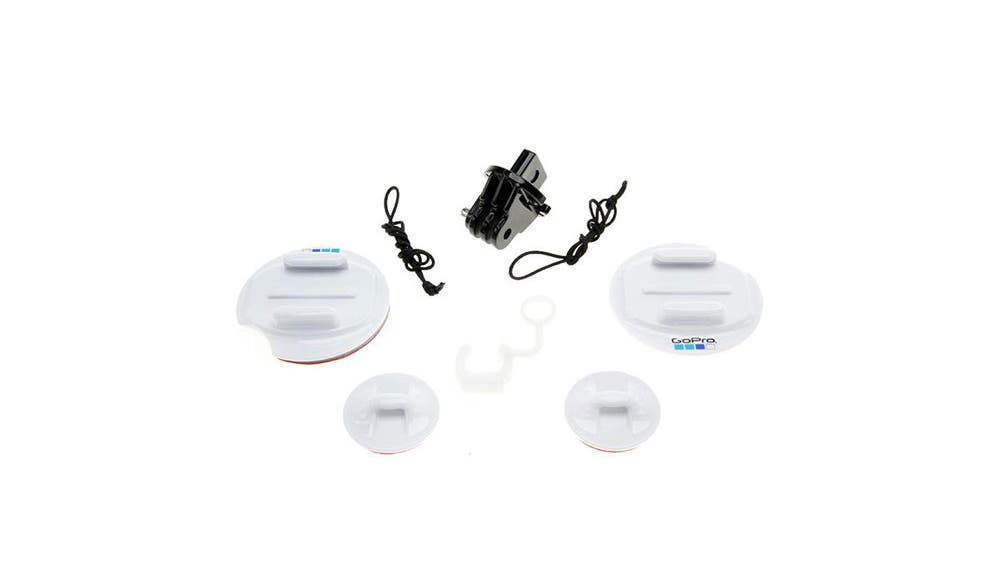 For surfers, the best way to film how they overcome those gorgeous, majestic waves is to invest in several GoPro water accessories. This GoPro surfboard mount is a great choice and can securely attach your action camera to a surfboard, paddleboard, kayak, and even boat decks for awesome POV shots.
Other than the actual GoPro camera mounts, the pack also includes extra camera tethers that can be used for heavier surfing conditions.
With this GoPro accessory, no wave is too high or too strong for your action camera.
Adorama Price: $49.00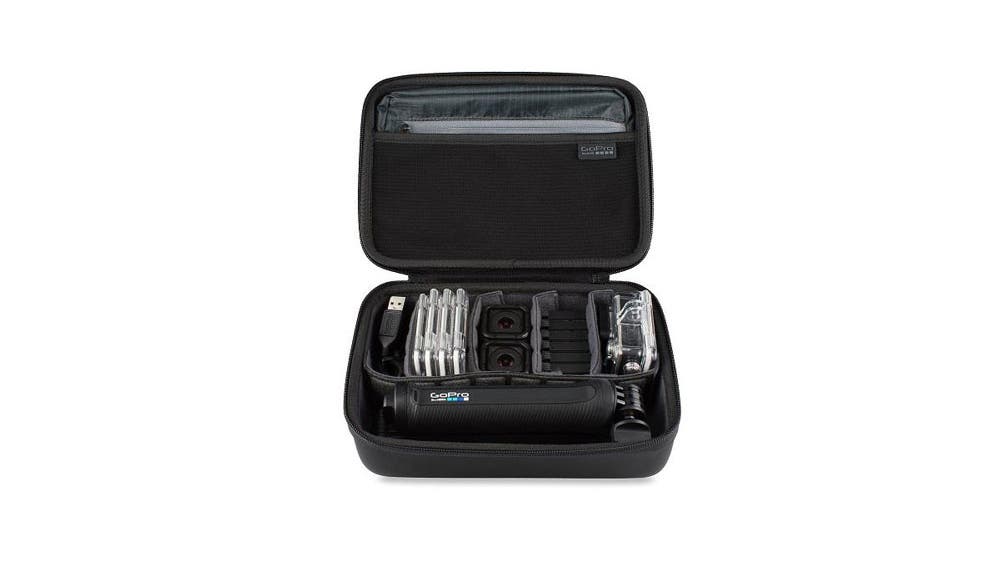 One of the most important GoPro accessories you can invest in is a case like the GoPro Casey. It's a portable case that can fit inside your bag, but has spacious inner compartments that can keep your action camera gear and other GoPro mounts snug and well-organized.
It also has a water-resistant exterior that can withstand light rain and snow. But the best part about the Casey is that you can customize the padded dividers inside so that you can position your GoPro better and create more space for storage.
Other Recommendations:
Adorama Price: $49.00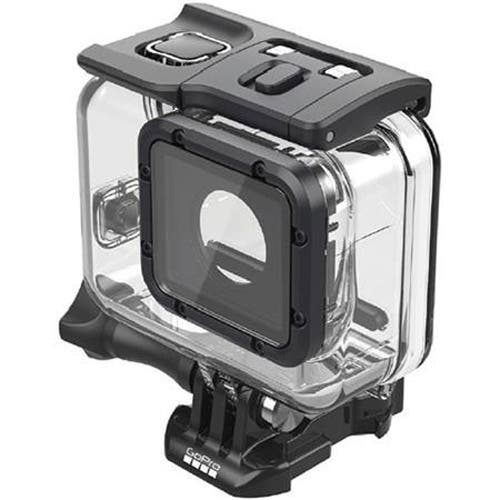 Looking for the best GoPro case for your gear? Consider the GoPro Super Suit for GoPro HERO5, which can protect your camera as you enjoy extreme water activities to the fullest.
This waterproof case is designed to secure your camera and protect it from water damage as you engage in extreme water sports and underwater action. It can reach up to 60 meters deep, giving you no limits when exploring the depths of the ocean.
Included in the package are two waterproof backdoors that can be attached with a floaty. In addition, a skeleton backdoor is also included for improved sound and voice recording.
Other Recommendations:
Adorama Price: $19.00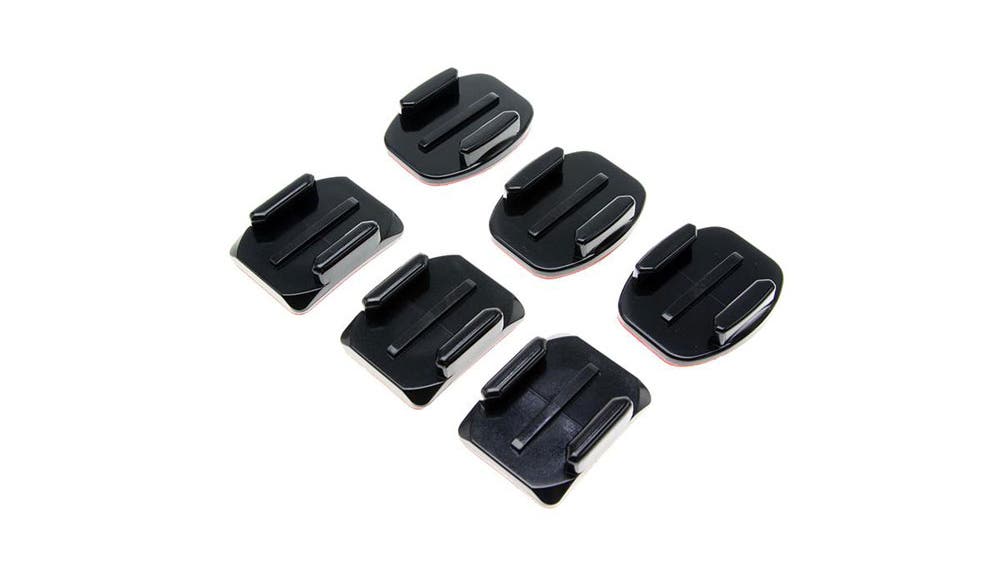 For strategized and stable shooting, the GoPro Flat and Curved Adhesive Mounts is definitely a great choice. Your collection of mounting accessories would not be complete without these versatile GoPro mounts, which can help you secure your action camera to any type of surface, whether flat or curved.
It can easily be removed by heating the adhesive on the back through the use of a blow dryer.
Adorama Price: $69.00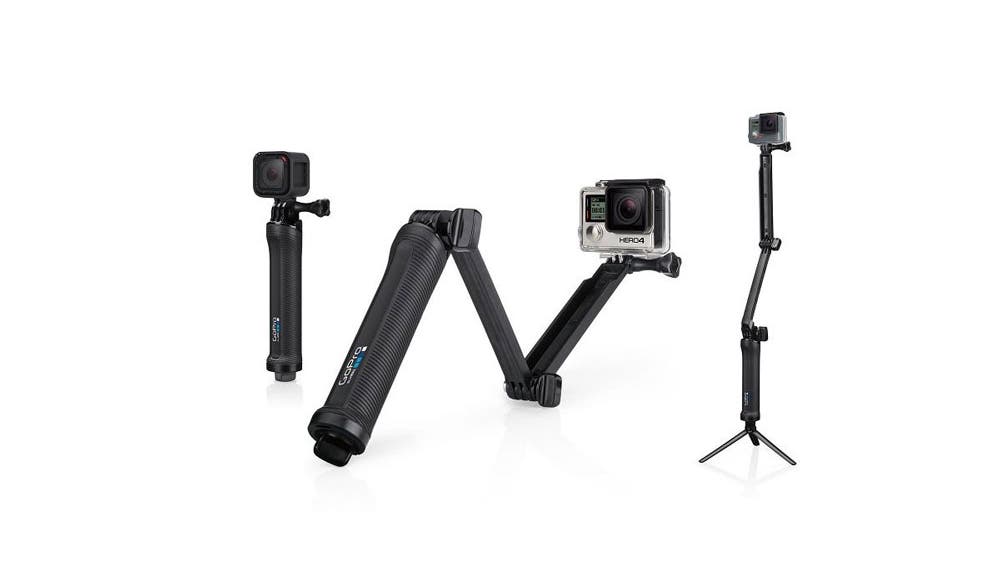 Why settle for a regular monopod when you can have one that offers three types of mounting options? If you want a highly versatile monopod that can turn into a mini monopod, an extended tripod, or a long, handheld camera grip, then the 3-Way is the best GoPro accessory for your needs. It's a sturdy 3-in-1 mount that lets you explore endless possibilities when shooting video footage and images.
It's perfect for taking selfies, shooting from a high vantage point to get a better view, and of course, stabilizing your GoPro whenever and wherever you may need it.
Other Recommendations:
The post Best GoPro Accessories appeared first on ALC.