Here is my entire workflow for editing photos in Lightroom. We take a photograph from start to finish. You will learn a lot in a short time! This is the ultimate Lightroom editing workflow video.
Color balance
Cropping and straightening
Lens profiles
Basic adjustments
Shadow and highlight adjustment
Gradients
Dodge and burn
Vignette
If you want more, check out this video Learn Lightroom in 15 Mins. How to organize and batch process photos in Lightroom, basically a full tour in 15 mins!
I hope you guys like this tutorial!
Check out my Flagship Lightroom Learning course here! (PPA* have named it video of the year and awarded it with 2 Hot ONE awards! ) * Professional Photographers of America.
Great to see you here at the CAFE!
Colin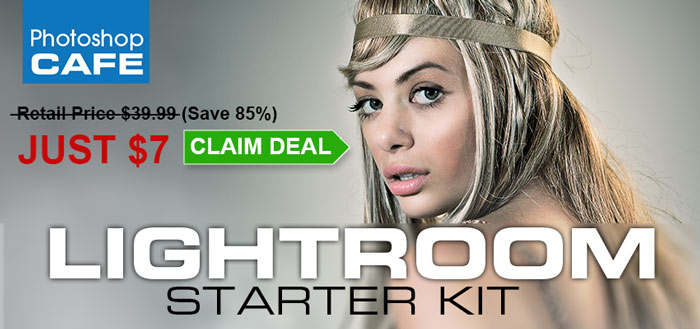 Go from zero to hero in Lightroom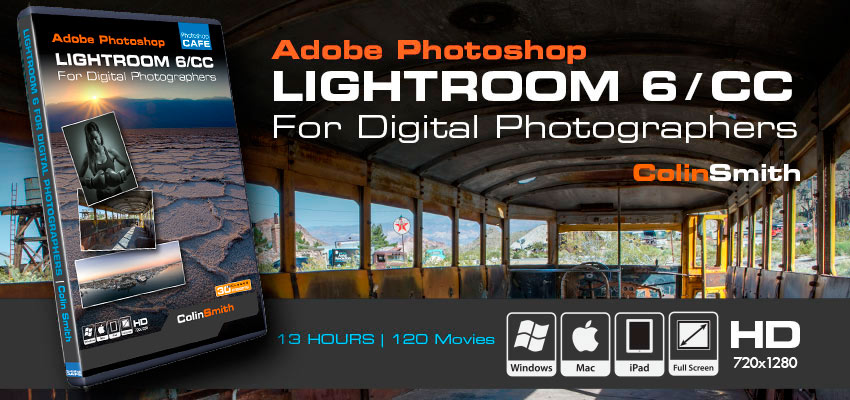 If you enjoyed this quick start guide and you're ready to take your skills to the next level, this is for you! This is THE award-winning A-Z guide to using Lightroom that will help you to master Lightroom (Or just get really good at it).  One of the most-loved training resources is new for Lightroom 6 and Lightroom CC! Learn all the new features and workflows. No matter your level, you can quickly master Lightroom 6 with effortless ease.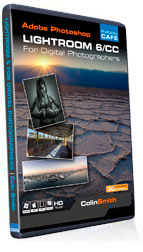 This is the most comprehensive video on the market for Lightroom. This 6th edition is recorded in beautiful HD from the ground-up for Lightroom 6/CC. Learn how to import, organize, develop and output all your captures with effortless ease. Enjoy in-depth coverage, pro techniques, secret tips and Colin's way of breaking down even the most complex tasks into quick and easy to understand techniques. You'll spend less time in front of the computer and more time behind the camera!
Available as an instant download, or DVD Rom (Free USA shipping)
Learn it all from one instructor, (no overlapping information or conflicting opinions)
Workflows included where you use the tools together
Everything in one place (no hunting through un-trusted tutorials to find what you need)
Over 128 videos, easily find what you want with our interactive interface (PhotoshopCAFE exclusive!)
All instructors' images included, follow along step by step
Learn at your pace! Watch all the videos in succession, or keep as a reference guide
30 Lightroom 6/CC presets included
Battle tested! Named Video of the year 2x from PPA (Professional Photographers of America)
60 day! Money back guarantee
One time payment, no ongoing "pay as you go" subscription that ends up costing much more than you planned.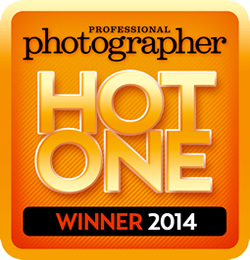 Get your free presets pack
You can download some free goodies, get the actions pack and the free ebook at http://photoshopcafe.com/freepresets
The post How to edit photos in Lightroom, full workflow from basic to dodge and burn appeared first on PhotoshopCAFE.