Shooting a scene or subject in black and white is a surefire way to make your images appear more dramatic and emotive. People appreciate the sense of nostalgia in black and white photography, while others appreciate the minimalist beauty of these photos as it does away with the distraction of color, leaving you to focus on the most important parts of the image.
Whether you're shooting black and white images or dramatic sepias, you're sure to find an audience who will enjoy viewing them.
What sets a monochrome image apart, aside from the obvious absence of color, is the resulting viewing behavior—it makes viewers observe different amounts of light instead of the usual difference in hue. The most interesting monochrome images use tonal contrast to tell a story or represent a subject and idea. Its surreal view of the world is what makes it exciting to capture and interesting to look at.
GuruShots Photography Challenge: Monochrome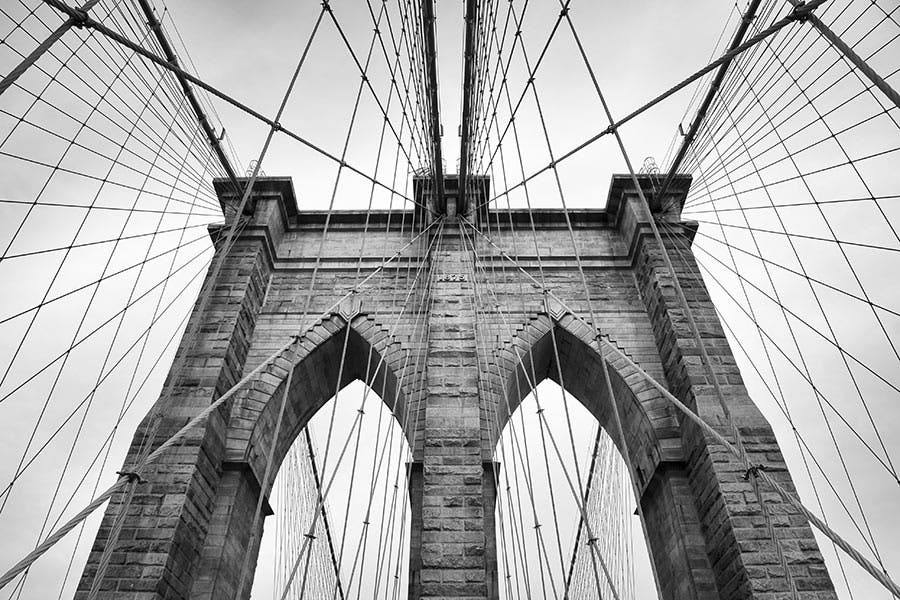 Taking black and white photos is an interesting way to capture the world. If you've taken any stunning monochrome images that focus on tonal contrast rather than hues, you may want to share them for Adorama and Gurushots.com's Monochrome Photo Challenge!
If you are a photographer aged 13 and above, submit up to four (4) of your best black and white or sepia images and get a chance to win as much as $400 worth of prizes. The following awards and prizes are up for grabs:
Top Photographer Award

– $200 Adorama Gift Card

Top Photo Award

– GuruShots Bundle of 20 Swaps, 15 Autofills and 10 Keys

Guru's Top Pick Award

– GuruShots Bundle of 20 Swaps, 15 Autofills and 10 Keys
Read on to find out more about the full contest rules. Meanwhile, you'll find some tips and an instructional video on how to take compelling black and white photos below.
Basic Tips for Monochrome Photography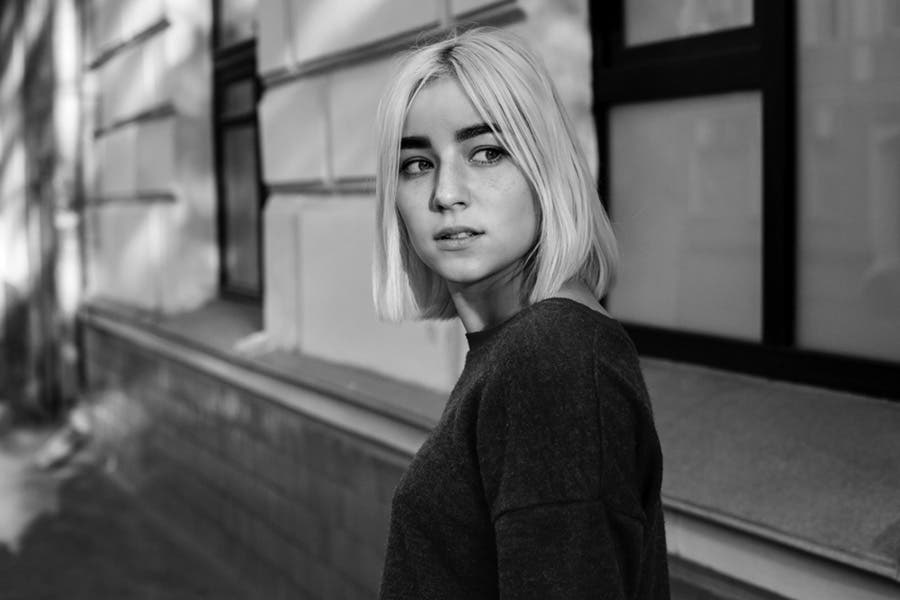 Monochromes do not easily grab attention the way colored images do—but that's exactly the point. With black and white photos, the goal is not to grab the viewer's attention, but to make them wonder and contemplate. And to achieve this, the photographer must make the photo all the more compelling.
Below are a few tips you can follow when shooting monochrome images:
Shoot in RAW
Look for Contrast
Find or Create a Wider Range of Midtones
Watch Out for Lines, Shapes, Textures, and Patterns
Review Your Shots
Improve Your Framing
Prioritize Subject Placement
Capture Landscapes
Minimize Noise (Or Don't)
Use Lens Filters
Shoot in RAW
One of the best ways that photographers can capture high-quality images, whether colored or monochrome, is to shoot RAW files. Shooting in RAW retains and preserves the image's full color information, which is otherwise compressed when you shoot in JPEG. Having more pixels gives you added flexibility and ease when it's finally time for you to edit and post-process your shots later on. Alternatively, you can shoot in both RAW + JPEG, if you also want to keep a JPEG version of each of your shots.
Look for Contrast
Since the best monochrome images are all about tonal contrast, you need to train yourself to look for contrasting tones around you when looking for appropriate scenes or subjects before actually aiming your camera. It may be challenging to try to "see" how a colored scene will look in grayscale or sepia, but it helps to pay attention to the highlights (near whites) and lowlights (near blacks), as well as lines and shapes, to evaluate a potential subject for your frame.
Find or Create a Wider Range of Midtones
While blacks and whites—or highlights and shadows—make interesting monochrome images, they may look a bit dull when some areas don't have grays. Having a middle tone or a wider dynamic range adds depth and dimension to your black and white or sepia photos. You can do this by using a light source, such as an external flash, to add highlights and shadows over other parts of your photo.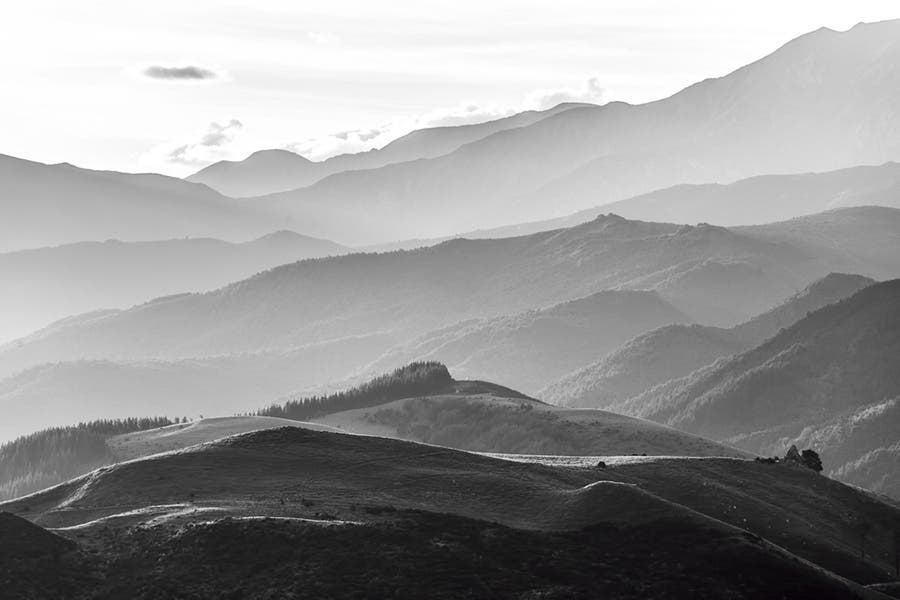 Watch Out for Lines, Shapes, Textures, and Patterns
Some of the best subjects for monochrome shots are those with lines and shapes, as well as interesting textures and patterns. After all, these are what viewers will take notice of when colors are taken out of an image. Take advantage of lines and shapes to grab the attention of your viewers and lead their eyes across an image. Patterns are also great subjects that are capable of holding your viewer's attention as they take more time to observe. The highlights and shadows in textures, which show up best when it is exposed from an angle by a light source, reveal fine details that make it a more compelling subject for monochrome images.
Review Your Shots
Take the time to review your shots in monochrome (in your camera, if possible) before moving on to your next subject. All it takes is a few seconds to preview a shot and make necessary adjustments with your framing or camera settings to retake or give up the shot altogether, especially when you realize that a particular scene or subject lacks the contrast or texture to make a visually interesting monochrome image.
Improve Your Framing
As with all photography styles, shooters should thoughtfully frame and compose their images if they want them to grab the attention and hold the interest of viewers. One composition technique that you can follow is to strive for tonal balance in your monochrome photos, which can be achieved by balancing out smaller dark areas with bigger, brighter areas. Read up on other composition techniques that can aid you in framing your shots better.
Prioritize Subject Placement
You don't always need multiple image elements to grab your viewers' attention. You can use the Rule of Thirds to guide you in placing one or two of your subjects within the frame. To apply this widely-used composition technique, simply visualize a grid that's divided by two vertical and two horizontal lines (or use the one on your camera) and place your subject or horizon along the lines or intersections to ensure optimum focus and improved overall image interest.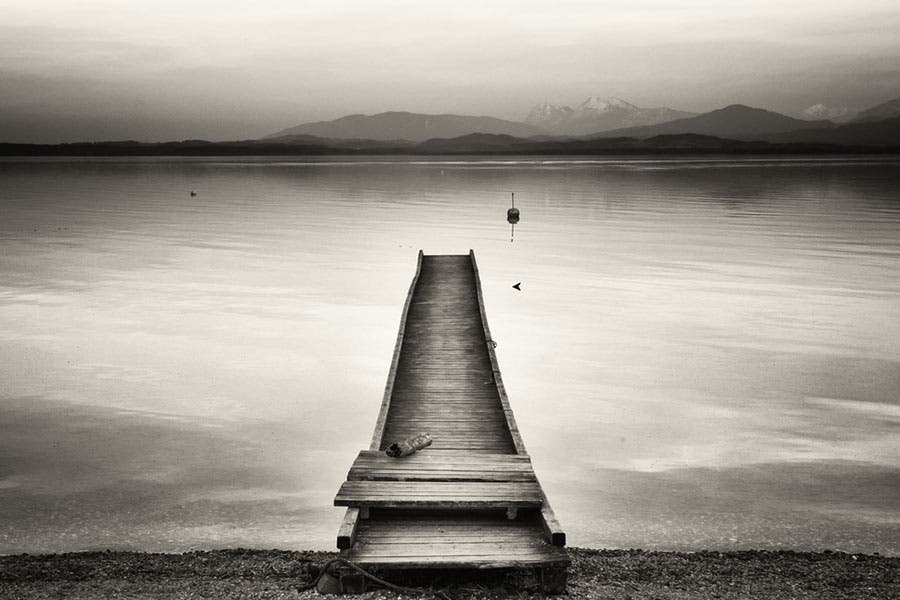 Capture Landscapes
Shooting landscapes is a great way to show tonal contrast and dynamic range in your monochrome images. With your foreground subject as the darkest element in your frame and the rest brighter as their distance from the camera increases (sky and mountains far away), you get a good display of blacks, whites, and grays in a single image.
Minimize Noise (Or Don't)
Excessive noise can ruin your image. You can avoid this by choosing the appropriate manual camera settings that will allow you to use the lowest possible ISO sensitivity level. You can also use a good editing software that specializes in reducing and removing image noise, but that won't guarantee you the same image quality.
On the other hand, you might want to consider keeping the noise. After all, noise can look good in a black and white photograph. It adds some texture and lends it that vintage feel that can help improve your composition.
Use Lens Filters
Even in monochrome photography, it helps to use a neutral density (ND) filter to control the light that comes into the lens for a higher dynamic range and to retain details when shooting bright skies. Alternatively, you can use a polarizing filter to add contrast to your images while also managing or reducing reflections. The polarizer becomes essential when shooting water surfaces and wet rocks, as reflections in black and white photos can be quite distracting.
Colored filters can also be used to boost and manipulate contrast in your images by darkening areas of the scene that are of the same color and lightening those of the same color.
Join the GuruShots Photo Challenge!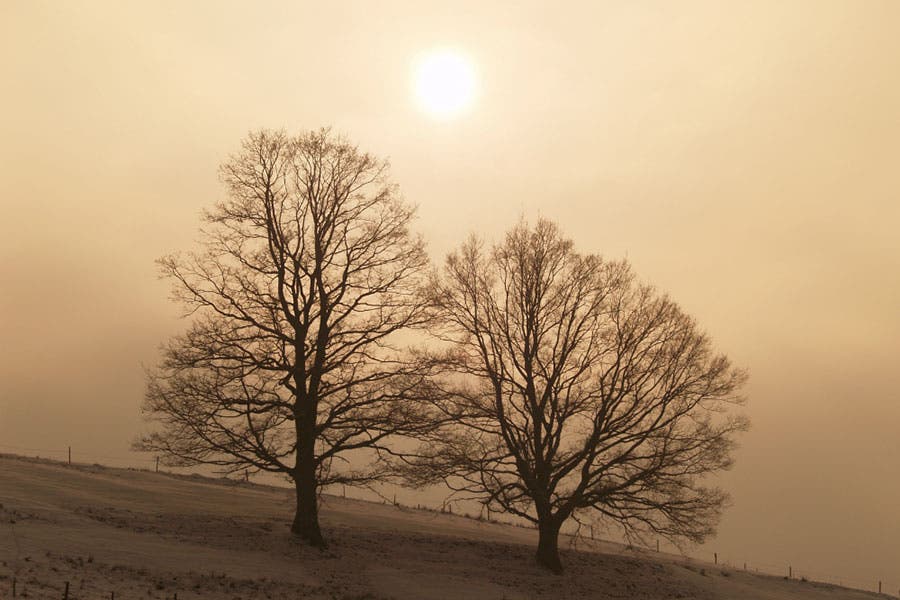 Participants are allowed to submit

up to four (4) photo entries

only.

The photo challenge runs until December 8, 2017.

Photos submitted should be in

JPEG

format with a minimum resolution of

700 x 700 pixels

and a maximum file size of

25MB

.

Images must be

distinct

in subject, background, foreground, and location. Thus, multiple cropped or edited images will not be accepted.

Entries must be strictly your own or else you will be disqualified.

Non-relevant entries will be disqualified.

Obscene, provocative, defamatory, sexually explicit, objectionable or inappropriate images will be disqualified.

GuruShots will use a "blind voting system" method to keep the voting as fair as possible.

Entries will be ranked as follows:

All Star

– 1950 votes

Elite

– 1200 votes

Premier

– 600 votes

Skilled

– 250 votes

Popular

– 50 votes
Stay tuned for more photo challenges and tips!
The post Monochrome Photography: 10 Tips for Compelling Black & White Photos appeared first on ALC.