As you know, there are a number of way to convert a photograph to black and white in Photoshop.
You can convert to grayscale mode (and lose 2/3 of the information)
You can desaturate the image, this will give you no control over the conversion
You can use the Black and White Adjustment (A very good method, but me careful not to add artifacts).
You could do it in Camera RAW, awesome results too.
We are going to do it with Channel Mixer. I'm going to show you why, I believe this is the best method in Photoshop for most black and white conversions.
You can also use 3rd Party plugins like Macphun and Nik that produce excellent results too.
As always, this is my preferred way to work (Although I do use the Black and White adjustment a lot too). Try this out, and see if it fits into your workflow.
See this tutorial on Black and White Noir effect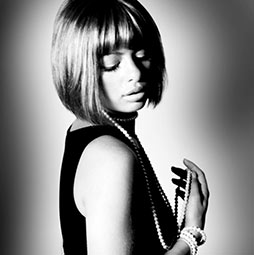 Thanks for watching,
See you at the CAFE!
Colin
PS. If you enjoy this kind of thing, please check out Photoshop CC for Digital Photographers. It is my longest running series and hands-down my best selling video in Photoshop. (We have this available for all versions of Photoshop in our store too, check it out ). 
The post How to Convert Photos to Black and White in Photoshop, the best way! appeared first on PhotoshopCAFE.